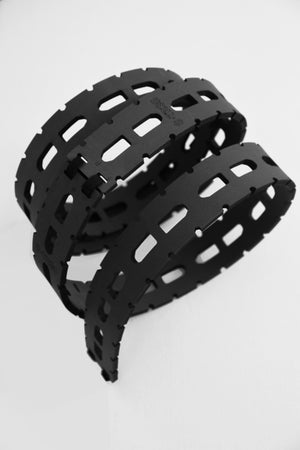 Session USA
SESSION DEFENDER TIRE INSERT - S-TR3S
Sale price Price $32.00 Regular price $42.00 Unit price / per
SESSION DEFENDER is an anti-pinch tire insert that protects your Rims, Tubeless Tires and Wheels from hard impacts. Our tire insert doesn't absorb sealant, so you won't have to add more sealant than the recommended.
If you have Carbon Fiber Rims, you MUST use a Rim Protection, it's a low investment to make your expensive gear last more.
The Defender can also protect your tire from "snake bites" on the side walls (those are hard to fix) and also gives it a side wall support, so you can use less air on your tires. It fits 27.5" and 29" wheels and is available 5 sizes :
Extra Small / Gravel : 17 - 23 mm (rim internal width)
Small : 22 - 28 mm (rim internal width)
Medium: 27 - 35 mm (rim internal width)
Large: 34 - 40 mm (rim internal width)
Extra Large : 38 - 50 mm (rim internal width/not for fat tire bikes)
Another advantage of your Insert is, if you have a big cut and the sealant isn't able to fix it, you can still use a tube. It's not made to be used with tubes, but it will work in an emergency situation.
Recommended for all kinds of Mountain and Gravel Bikes ! 
 Weight:
X-Small : 3.4 oz / 94g
Small : 4 oz / 112g
Medium : 4.4 oz / 126g 
Large : 4.9 oz / 138g
X-Large : 7.3 oz / 206g